The Widening Gap
Information security is a topic of strategic importance to both business and society.
High-profile security breaches have made it front page, international news. Looming behind the crisis, a growing talent shortage for information security professionals further exposes businesses and institutions as they look for solutions.
It is no longer a question of whether information security breaches will happen, it is a question of "when" and "how much".
Based on a global IT skills research across 10 major markets, Experis explores the impact of the security talent shortage, providing insight into the issues, along with guidance on how your organisation can minimize the associated risks.

Click on the picture belong for more information: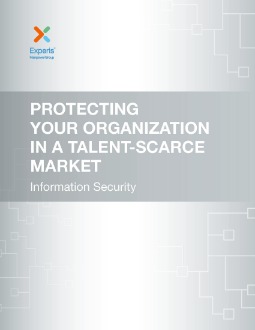 ​