​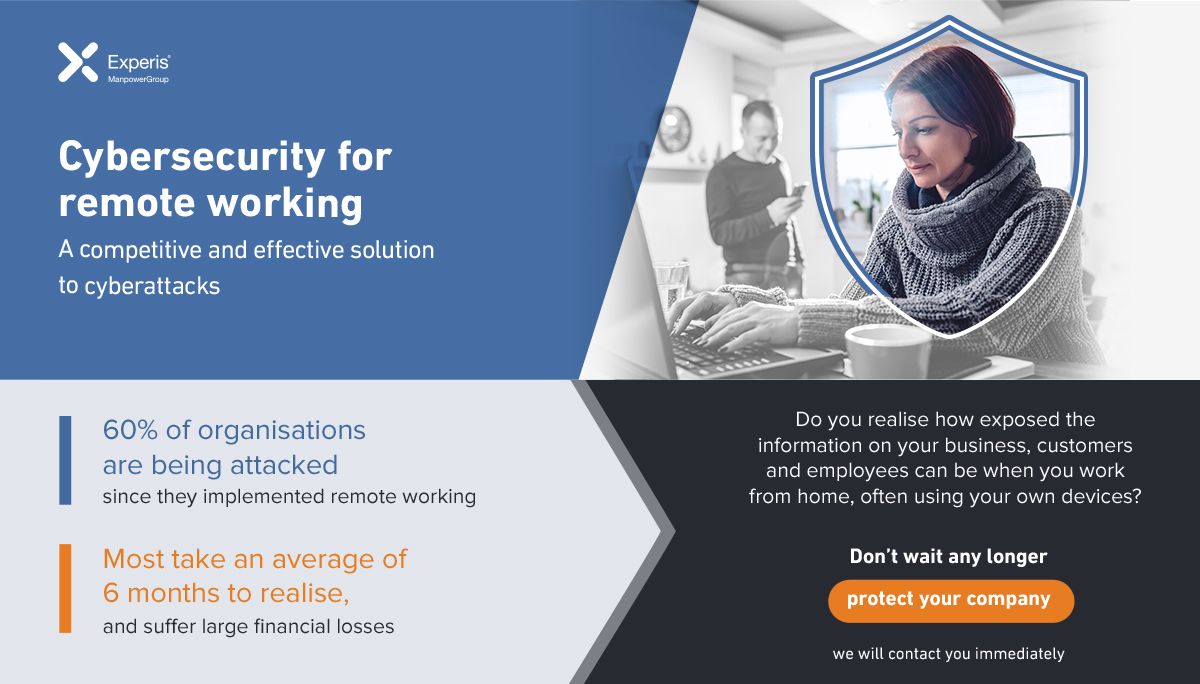 ​
We help you assure your business's continuity by protecting the information.
Now we are all vulnerable to data breaches, human error, internal threats, ransomware and extortion.
In Experis we offer you our Cybersecurity service in two competitive and effective, simple formats to give your company strategies to face the commercial challenges posed by Covid-19.
Choose the teleworking solution designed by technology experts that best suits your needs​.

​
Interested but have a company of over 250 employees? Leave us your details and we will call you.
​
​